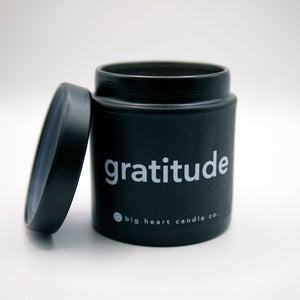 top notes: spearmint, eucalyptus
heart notes: mint, fennel
base note: woods
scent throw: medium
garden mint is a deliciously herbal and woodsy, clean scented candle. We love this one for the kitchen because it smells exactly like you just snipped a few mint leaves from your herb garden. gratitude is always in season! Thank someone you love with this minty, refreshing, uplifting scented candle with a unique tube-shaped wooden wick.
candle highlights:
9oz. black matte tin
wooden tube wick is sourced from an FSC (Forest Stewardship Council) certified mill and lend a modern aesthetic and a relaxing cackling sound.
hand crafted using a proprietary blend of coconut and other vegetable waxes.
formulated using only fine fragrance oils that are phthalate-free and include candle-safe essential oils.
Help keep your candle in top condition with our wick trimmers! Using a wick trimmer allows you to easily keep your wicks trimmed and candles debris-free so you can get the most out of your purchase.