Welcome to Big Heart candle company
We are a proud supporter of the American Heart Association and Life is Why and we donate of 10% of our profits to the Life is Why campaign. You can learn more about heart disease and strokes at the link below.

learn more here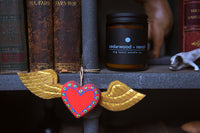 Bringing Awareness to Heart Health
Your purchase counts! To date, Big Heart Candle Company has donated $17,625 to the American Heart Association.
By choosing Big Heart Candle Company candles, you are not only purchasing an amazing candle that will fill your home with a beautiful scent, but you are also supporting heart health research.
Shop Now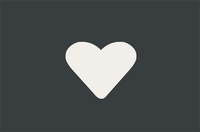 About Big Heart Candle Company
Big Heart Candle Company was built in 2018 by Andrea Kleinman-Parker whose mission is to give back to the heart health community. In 2009, Andrea was diagnosed with heart failure - cardiomyopathy, to be exact. Literally, she has a big heart!
Our mission is to not only bring beautiful scents into your home, but to also support heart health research and education. 10% of all Big Heart Candle Company profits are donated directly to the American Heart Association to fund these initiatives and bring awareness to the importance of heart health.
Learn More

What's in our candles?
Coconut Wax
Our candles are hand crafted using a proprietary blend of coconut and other vegetable waxes. We love coconut because it is renewable and clean burning. We chose this wax because it is chemical-free, pesticide-free, fertilizer-free, carcinogen-free, and it offers an excellent hot throw. 
Wooden Wicks
Each of our candles is made with a wooden wick. These wicks are sourced from an FSC (Forest Stewardship Council) certified mill. They lend a modern aesthetic and a relaxing cackling sound to our candles.
Fragrances
Our scents are formulated using only fine fragrance oils that are phthalate-free and include candle-safe essential oils. Considering the safety and health of our products is as important as our company mission to donate to heart health causes.