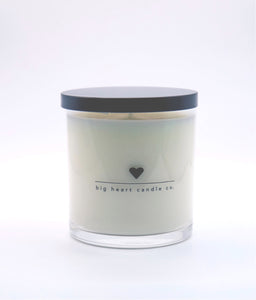 quiet. Sometimes we crave it--need it, even. 
Our quiet collection of gentle room scenting candles was created with a clean burnin, all cotton wick. Sometimes--just sometimes--candles are better seen and not heard. While this line doesn't have a crackling wooden wick, they are made with our coconut wax blend and the same fragrance quality you have come to expect from big heart candle company.
Choose from palo santo, amber + musk, or santal and enjoy a quiet, beautifully scented room.